Womentum – Accelerating MENA's Women Led Tech Start-ups
How can we create a 4-month program to accelerate women led tech start-ups in the Middle East and put them onto an international radar?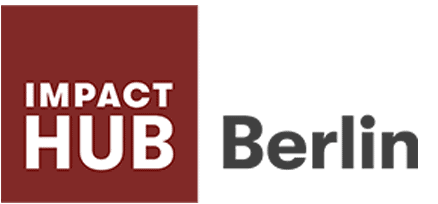 Countries
Algeria, Bahrain, Egypt, Iraq, Jordan, Kuwait, Lebanon, Libya, Morocco, Oman, Palestine, Saudi Arabia, Somalia, Sudan, Syria, Tunisia, United Arab Emirates, Yemen
Project
Application Phase and Selection of leading Women startups

Tailored Curriculum, mentoring and networking to take the ventures to the next level

Workshops in two start-up ups: Dubai and Berlin to plug into the local scene and meet investors
Womentum acceleration teams will benefit from the following:
A customized curriculum of support and training based on your startup's individualized needs
Regional marketing and exposure through the Womentum web series
1:1 mentoring with experts, coaches and consultants from Berlin, Dubai and your local market
An economy class ticket towards flight costs for up to two founders to Berlin and Dubai
Accommodation in Berlin and Dubai on a shared-room basis
Access to co-working space during both rotations, including Impact Hub's Berlin network
Support with visa processing for Berlin & Dubai
Access to ecosystem events in Berlin & Dubai
Introductions to womena's network of investors (global & regional)
Legal support from Latham & Watkins – the largest legal firm in the world
Options for easy incorporation in the UAE
Free co-working package for top 3 companies upon graduation
#eSkills4Girls
Empower women and girls in tech from Accra, Manila, Odessa and Sao Paulo

How can we empower women in tech globally to close the gender digital divide?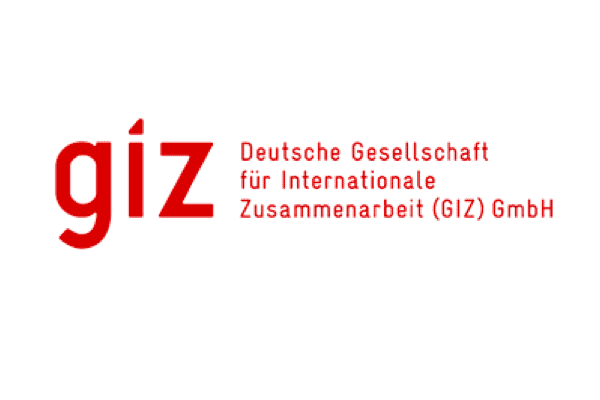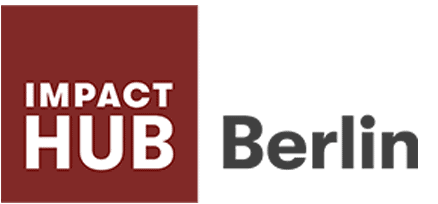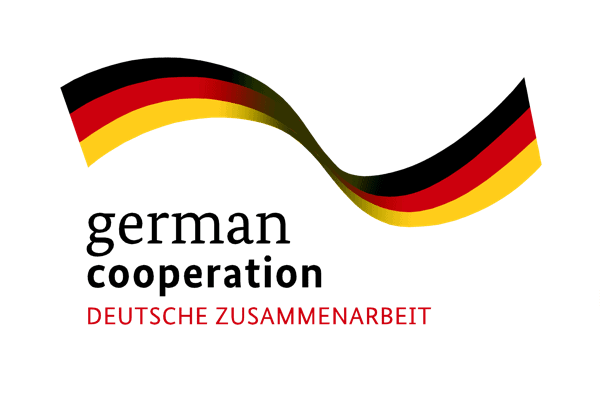 Countries:
Philippines (Manila), Ukraine (Odessa), Brazil (Sao Paulo), Germany (Berlin), Ghana (Accra)
Partners
Project:
we ran local workshops in Manila, Odessa, Sao Paulo and Accra to connect and enable female leaders running ventures that empower women. After a pitch session the two most promising ventures were selected from each location

Eight teams were invited to a one-week hackathon and pitch event in Berlin

The winning teams presented on stage at the G20 Summit; with Chancellor Angela Merkel in attendance
Challenges women in tech face are universal
During the local workshops across four continents we wanted to understand the barriers and potential of women and girls in tech. The insights were surprising: each young female leader working in tech faces very similar challenges.
Barriers – what prevents women and girls from participating in tech, as users, content creators, employees, entrepreneurs, innovators and leaders?

Stereotypes, culture doesn't see women in tech roles

Social inequality, violence and disrespect

Poor educational systems, lack of ambitions & confidence

Lack of information, lack of access to funding, lack of role models
Potentials – What are the potentials of digital technologies for women and girls in our country?
Break boundaries and give access to knowledge and information; include marginalized groups

Leverage entrepreneurship and empower female Womanpreneurs

Portray more female techies as role models

Increase diversity and inclusion at the workplace
Uniting forces to show
To foster local innovation and to support initiatives that empower women and girls in tech, the Federal Ministry for Economic Cooperation and Development, Google and Impact Hub Berlin organised a hackathon to develop solutions that address the gender digital divide. The challenge started with local exploration workshops that took place on 4 different continents in 4 different cities (Accra, Manila, Odessa and Sao Paulo) in March 2017. Around 50 young female leaders  were gathered to discuss how women and girls can be actively supported to overcome the barriers in the digital world. After a local pitch event the most promising ventures were selected by a local jury. Four finalists were invited to Berlin where they took part in a hackathon. The winning teams presented on stage at the G20 Germany Summit 2017 and managed to score a selfie with the German Chancellor Angela Merkel. Every team received 6 months of mentoring to further improve their business and skills. They all became role models of women who empower women and girls in tech.
Local solutions are already making a global impact
Eight powerful initiatives from four continents rocked our world big time! While everyone is still in the process of realizing the devastating gender gap in tech, these young female leaders are already making a difference. With their work they fight for inclusion, confidence and becoming role models to inspire other women and girls to follow. Check out what they're doing:
WORLD MAP IMPACT WITH LIZ + INFO OF TABLE BELOW IN THE MAP
Empower Marta, Sao Paulo – Empowerment of older women in tech in order to socially include them
InfoPreta, Sao Paulo – A project founded by transgenders to empower black women in computer skills and tech
Chasopys Share4Scale, Odessa – Coworking space, and community to raise awareness, break stereotypes between women and men in their job opportunities. Through education and mentorship, women get empowered to dare to lean in and become role models for other women.
It2School,  Odessa – Tech education for girls to empower them to feel confident in a digital society
Jeepneed Tiny Labs, Manila – Encourage curiosity. Providing schools with hands-on science activity labs in order to get kids off the screens, encourage creativity and new innovative ideas which change the world
Aurelia & Amelia, Manila – An accessory-retailer that offers multi-style and multi-purpose fashion accessories using an online platform through which they seek improving market positions and incomes of female entrepreneurs
<Developers in Vogue/>, Accra – Building a community of highly skilled female developers who are passionate about using technology to revolutionize Africa and beyond. Training and mentorship in software development, data science and real time projects
DiFEP, Accra – Empowerment of women to get access to tech careers. Hands on training and assistance in getting certifications and internships in digital marketing
At the G20 Summit
When the magnitude of a project hits you: All eight teams managed to squeeze onto a selfie with the German Chancellor Angela Merkel 🙂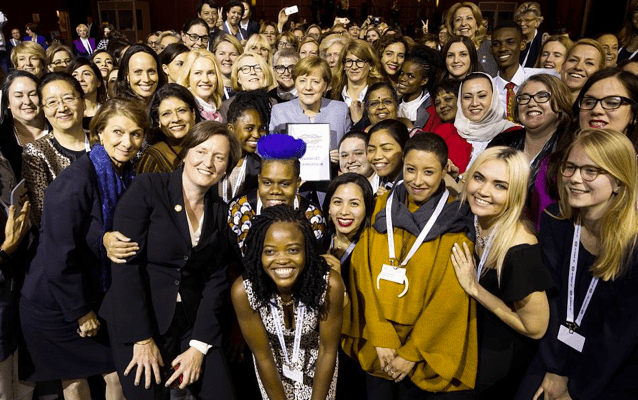 How can we empower and connect the local entrepreneurial ecosystem in Tunis and Amman and help them create new solution to improve sustainable production & consumption as well as create a better future for renewable energy?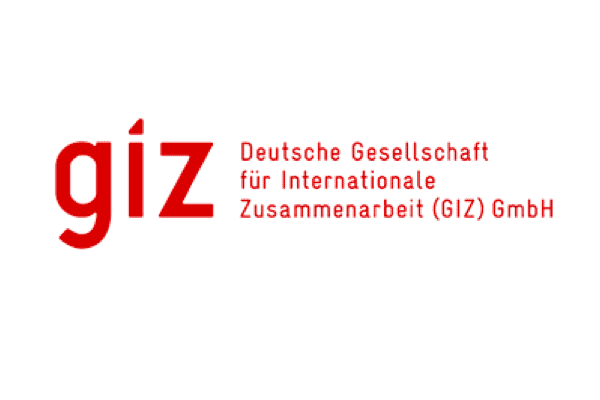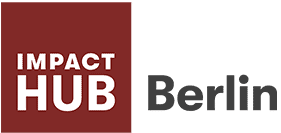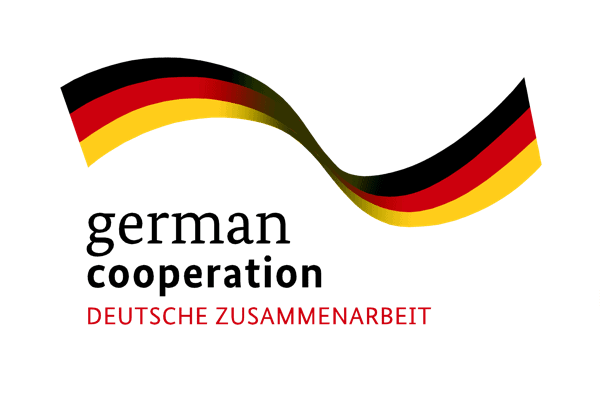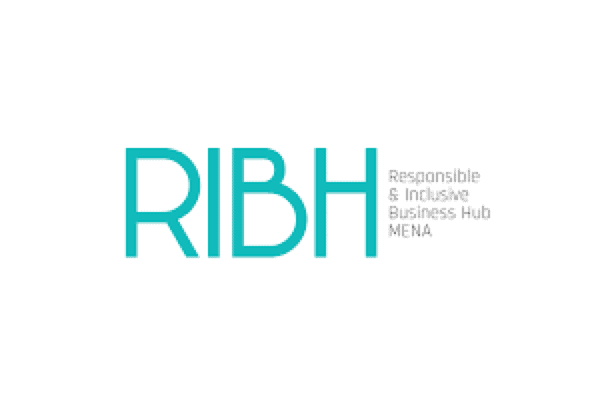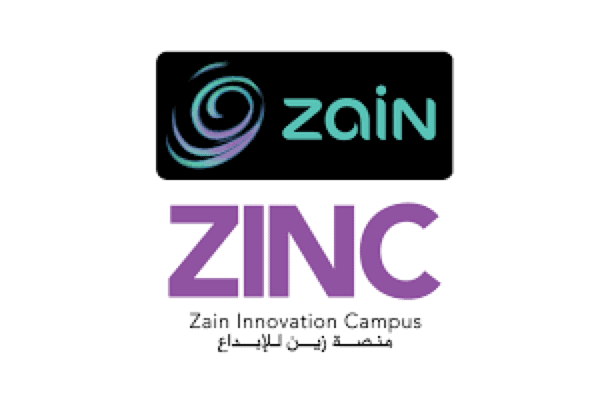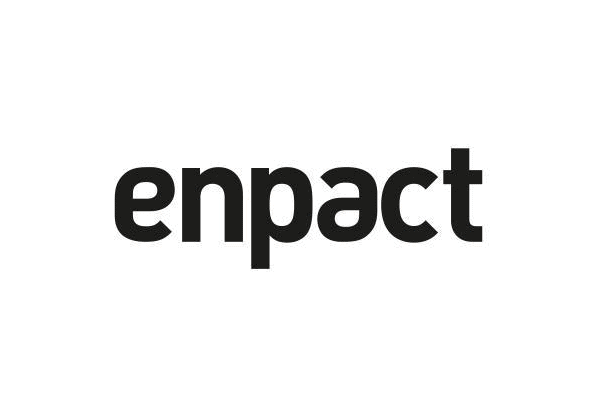 Countries: Jordan, Tunisia, Germany
Project
Hosting of local Bootcamps in Amman and Tunis to inspire and empower people to become entrepreneurs and develop ideas

Selection of most promising solutions in each location 

Bootcamp in Berlin to bring together teams from both countries, connect them to the Berlin ecosystem and help them further develop their solution
Project:
Accelerate MENA was a bilingual program (English – French) developed to inspire, build and connect social innovation ecosystems in the MENA region. Kicking off the program in Jordan and Tunisia, the project consisted of:

Identifying key stakeholders and building an outreach network in Jordan and Tunisia including universities, existing projects, support institutions and innovation formats.
2.5-day ideation bootcamps in Amman and Tunis in English and French, in which solutions addressing SDG 12 and 7 were developed using Design Thinking.
Impact Week in Berlin with the winning teams of each bootcamp to refine their solution developed and to connect them with each other as well as to the German social innovation ecosystem.
Online mentoring for the winning teams.

Impact:
We believe that the best approach to address today's challenges is to build and support local and global ecosystems of motivated people who want drive change. Innovation is not always Silicon Valley – Anyone can come up with new ideas that solve problems we face. Topped with inspiration, guidance, the right tools and skill set, these ideas can quickly turn into real projects with real impact.
Accelerate MENA equipped our participants with the tools to develop responsible and inclusive business models around challenges that matter – be it Sustainable Consumption and Production (SDG 12) in Jordan or Renewable Energy (SDG 7) in Tunisia – and connected them to the right stakeholders. By running two-day Design Thinking innovation bootcamps in Amman and Tunis as well as an acceleration training in Berlin, Accelerate MENA aimed to strengthen the MENA social entrepreneurship scene through three core elements:
Inspire – Inspire individuals to get active and create solutions that have a positive impact
Enable – Enable an entrepreneurial mindset to create sustainable business solutions using Design Thinking
Connect – Connect the local ecosystems within and between Jordan, Tunisia, and Germany to scale
The participants developed several ideas ranging from using biomass to empower small towns in Tunisia by producing and selling their own energy, to building a co-creation space for artists upcycling plastic, or designing energy-efficient housing in the dead sea regions.

Insights:
>> Jordan

Design Thinking can unleash creativity in Jordan
There are a lot of highly motivated people in Jordan, especially young students, who are eager and motivated to get involved in starting an impact project. However, there are not enough creative offers that encourage ideation yet, and Design Thinking is still a new concept. Closely connected to that, Design Thinking experts and trainers are quite rare. During the workshop we were amazed to see how open the bootcamp participants were to the process and how much energy they put into the team and project work. The final pitches at the end of the workshop in front of a jury pushed the participants to develop their idea further – they were on fire!

Creative Workshops are nice; but follow-ups make the difference
Apart from the high energy of the participants, we were overwhelmed to see that many existing projects had an implicit impact focus already, especially in Amman and the surrounding areas. While there are existing support opportunities for young entrepreneurs in Amman, such as the Zain campus where our bootcamp took place, enpact or Oasis 500, follow-up support opportunities for early stage ideas are still rare. Although the level of motivation was high, participants who came to our bootcamp with an idea often struggled to create a business model making their project or startup financially sustainable. There is a big demand for developing a skill set to push ideas further.

Need for more business modelling to make ideas come alive
Concluding, especially in the early project stages ranging from ideation to follow-up support for projects that have not turned into a business yet, support and funding is lacking. We had the feeling that many good ideas were not followed up upon, as incubation or mentoring opportunities to work on the business side were missing. Design Thinking and co-working are slowly arriving in Jordan, but were not common buzzwords yet.

>> Tunisia

Female power!
Similar to Jordan, we loved how many female participants came to our workshop. The teams were very gender-inclusive and collaboration was highly encouraged. Although gender inclusivity and rights is of course still a big topic in the region, within the small context of our workshop and probably also within the younger age group it felt very natural to have diverse teams.

Strengthening Tunisia's early-stage entrepreneurship ecosystem
Feedback we received from several ends indicated that the entrepreneurship ecosystem in Tunisia is still very early-stage with few players, support institutions and co-working spaces in the field. Especially amongst the older generation, becoming a founder is not yet as accepted as working for bigger corporates. Consequently, funding and investment is still a big topic and so is bureaucracy.
Intrapreneurship – Accelerator for Employees to design digital MVPs
How can we empower employees to gain innovation skills to create relevant digital solutions that will strengthen local partnerships and have a positive impact?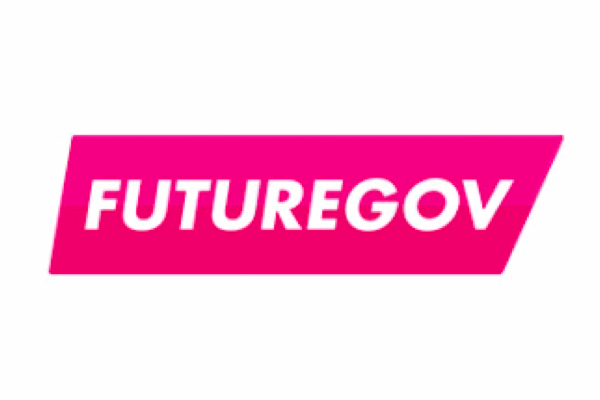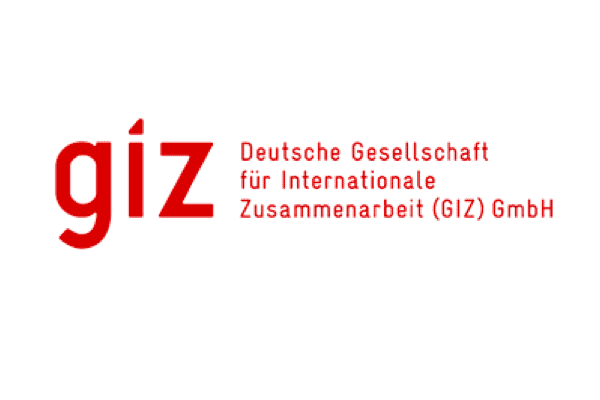 Countries
Brazil, Ghana, South Africa, Lesotho, Jordan, Thailand and Germany
Project
The accelerator program for employees enabled six global teams to experience a hands-on innovation journey to design digital solutions:
Selection of the top 5 solutions submitted to an online platform

Bootcamp to kick-off the format and introduce all teams to design thinking skills

6 month guided innovation sprint that offered each team a process, coaching and financial funding to create MVPs. This took place across 5 different locations.

Internal Pitch to a jury, members of the management board, and colleagues in the GIZ. It was live streamed to +450 people from all over the world.

Funding and coaching for the implementation and scaling of the overall winning solution.
From Bureaucracy to Innovation
GIZ, the German development agency, is a rather classic, bureaucratic organisation – like most public organisations still are. So implementing and running a highly agile, user-centred and collaborative process was a challenge in itself: It required quite some imagination from everyone involved to overcome bureaucratic hurdles and pilot an accelerator like this. Also, telling the six participating teams of employees that the outcome of their innovation journey is a) open and b) uncertain; was baffling to them. In their world, a solution was already up-and-running since the moment they had put it on paper and won the selection process. Nonetheless, each team rose to the challenge of joining the innovation journey – even though they surprisingly found themselves outside of their comfort zone.
Each team had the support of a handpicked design thinking coach who guided and supported the entire process – this boosted the team's confidence and enabled them to stay focused and motivated. Thanks to many success moments and inspiring aha-moments, they all managed to stick through the failures and hard pivots that are normal in the process of creating a new product/service. It was impressive to see that their hard work of validation and iteration sprints paid off: they developed real MVPs from scratch – that are now being piloted!
Learning-by-doing to identify internal barriers that prevent innovation
Transforming an organisation to become more agile and innovative is not easy. There is no magic potion or one-size-fits-all solution. This program combined two goals: It a) enabled every participant to boost their innovation skills during the sprints, and b) enabled them to develop scalable digital solutions (MVPs). Thereby the GIZ managed to identify organizational barriers and to foster innovation.
Enabling the teams to go through an iterative innovation process made organisational barriers very explicit. Using a very hands-on learning-by-doing approach was perfect  – the GIZ was able to identify and understand internal hurdles or show-stoppers AND saw how creative workarounds and playing with wiggle-room was able to push the existing boundaries. We're curious what new structures and processes the GIZ will created based upon the hands-on experience made by their first cohort of teams.
The best solution is not always digital
Each team entered the rally with a digital solution. A playful competitive vibe gave the Kick-off bootcamp a great energy boost. Each team was convinced they would create the best digital solution and win the funding to implement and scale their solution globally. Little did they know that their innovation journey was not going to be as easy and straightforward as they believed…
One of the teams was struck hard by reality – traditionally one might even say they "failed". During the testing phase they had to accept that their key partner, a monopol, vetoed the slightest digital aspects of their solution that had the goal to optimise the local processes; making it impossible for the team to proceed. This "failure" was a big draw-back for the team – they wanted to resign from the program. However, the GIZ saw the valuable lesson this team learned and helped them to spin their biggest failure into a massive breakthrough: solving the problem they had putting the user's needs first, not their solution.
F-LANE – The Vodafone Institute Accelerator for Female Empowerment
How can we accelerate social ventures that utilise technology to empower women worldwide?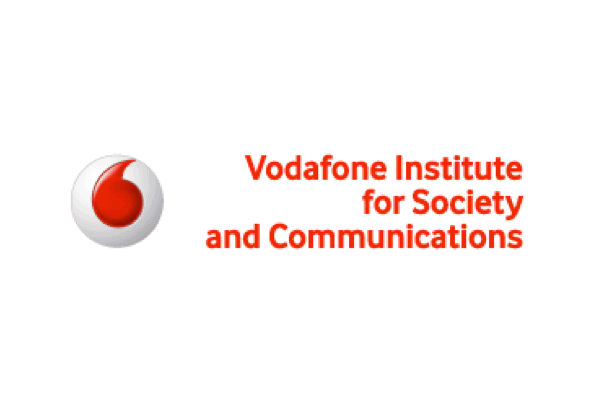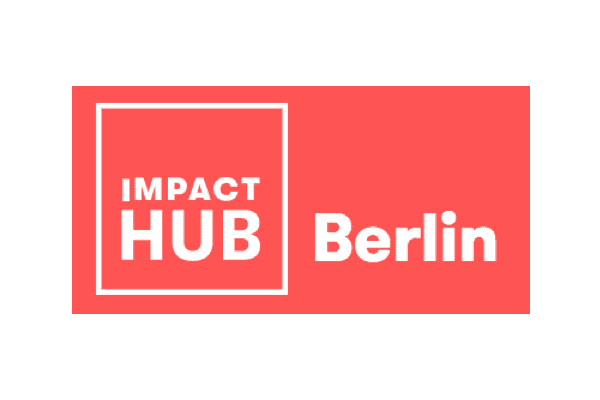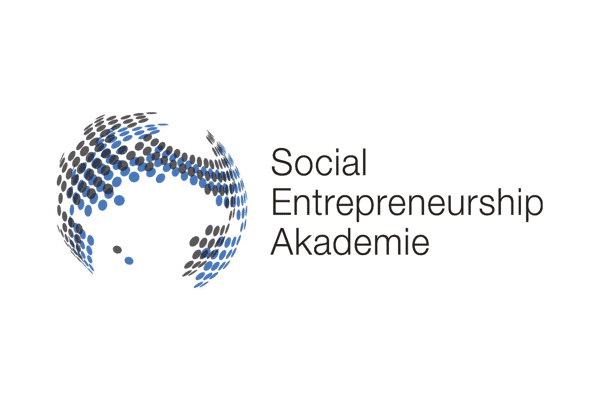 Project
Global trendscouting
Selection funnel to identify top five ventures
Hosting a 7 week accelerator program for high-potential digital impact ventures focusing on female empowerment
Insights
Many women are still excluded from the workforce, especially when it comes to technology and business. F-LANE's objective is to ensure that women play a leading role in shaping the future. It is an urgent need to create gender-inclusive technology and promote women's participation in education, workforce, entrepreneurship, leadership, and, ultimately, digitalization. Technology offers a huge potential to overcome gender inequalities. 

7 week accelerator – how we build companies without shares

Tailored curriculum to teach hard skills


Led by the leading competence center for education for societal change, the Social Entrepreneurship Akademie, the startups benefit from a curriculum specifically designed to meet their individual needs. Consisting of team sessions and individual coachings, the curriculum builds key competences around business, impact and financial models.

Experience program to individually match ventures to high-potentials


Connections are key for young entrepreneurs to accelerate growth – the experience program aims at ingraining the startups into the Berlin ecosystem of social entrepreneurs, industry partners, impact investors and individually matches them with experienced mentors
Global Trend-scouting of new ventures that use tech to empower women

Over 90% of applications have female co-founders or board members
Over 6 million EUR raised in funding
Matched 15 finalists with handpicked mentors
General Trends we've spotted

Businesses using emerging technologies in developing countries seem to be more assured about their business model, compared to their equivalents in developing countries

Applications from developing countries are typically in the sector of healthcare and education, whereas applications from developed countries are spread across a wide variety of industries
The power of Peer2Peer learning
Across all cohorts we have seen great learning potential among the startups as they are typically confronted with similar problems in the early stages of setting up a business. We facilitate this exchange through a variety of formats including skill sharing and interactive expert sessions, team building exercises and a shared living experience.

Ventures Class I 

Ventures Class II

Ventures Class III

What happened after F-LANE?
In total over 500 applications from over

80

countries, spread across all continents

Batch One

Ruth, founder of Ask Without Shame, met the Queen of England as "Young Leader…xxx"

Securella, Wazi Vision and Ask Without Shame

scored +

X.XXX.XXX,

00 EUR of investment

Batch Two

4 out of 5 teams participated in follow up acceleration tracks: Good On You became a finalist of the Fashion for Good Accelerator,  SouSou, Mowoza and Kaaro Health were part of the Make IT in Africa Accelerator.

Within 3 months after the accelerator, strategic partnerships with corporations were formed

(Good On You delivering data on ethical brands to Zalando in Europe)