Corporate Impact Membership
Corporate Impact Membership – let's form a relationship to create a better future for all. Our Impact Partners are members of our global Impact Hub community. Together, we develop a partnership that enables your employees to tap into the social innovation ecosystem in Berlin and beyond.
Become an Impact Partner and access an innovative and collaborative work environment. Connect to our network of social innovators through events, 
curated workshops and handpicked introductions.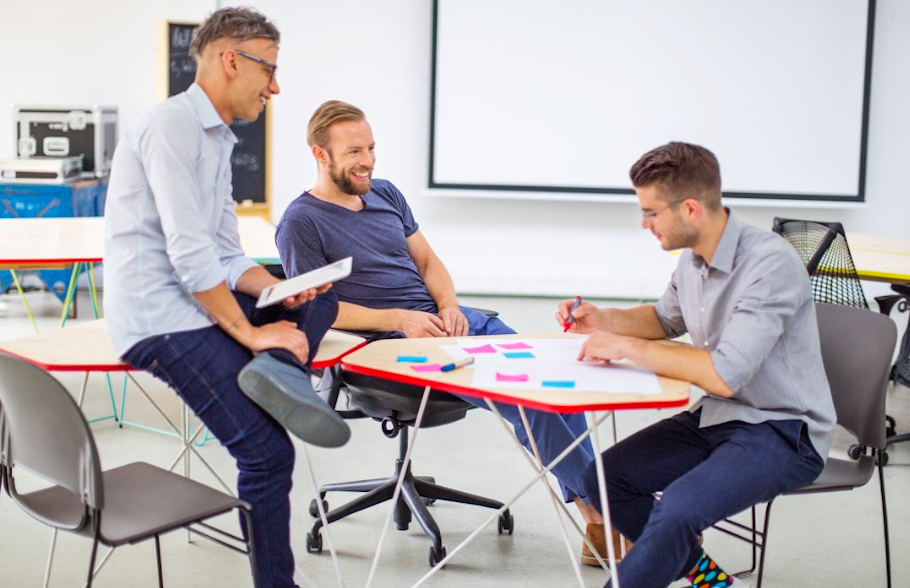 What a Corporate Impact Membership could look like:
Why?
Our Impact Partners  are organizations who become members of our global community and can access our  network of 100+ Impact Hubs. 
The Impact Partnership is your organization's entry point  into the world of social innovation.
Activities
Events & Workshops: Join our community & tribe events
Co-working: Get out of your office and our create creative space to get work done. 
Community: Connect with founders, NGOs, corporates and public institutions and grow your social innovation network in Berlin and beyond. 
Outcomes
Understand:  The social innovation ecosystem at the intersection of sustainability and digitalization.
Access: Tap into our pool of purpose-driven experts and talent.
Inspire: Join our weekly and monthly community events 
Creativity: Make yourself at home in our creative spaces.
Want to become a partner?
Get in touch with Leon Reiner, CEO and Co-Founder of Impact Hub Berlin
We'd love to hear from you!
Many companies use Impact Memberships to get a deeper understanding of what innovation in the social space is all about. Want to receive a custom made offer for your needs? Get in touch!